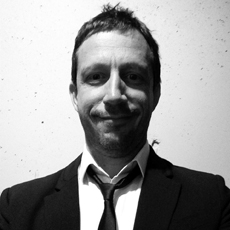 Dr. Dipl.-Ing (Arch) Antonio Petrov received his doctoral degree in the history and theory of architecture, urbanism and cultural studies from Harvard University. Currently, he is teaching at the University of Texas in San Antonio. He is also program director at Archeworks in Chicago, co-founder and current editor-in-chief of the Harvard GSD publication New Geographies, the founder and editor-in-chief of DOMA, a bilingual magazine published in Macedonia, and the director of WAS, a think tank located in Chicago.
Antonio's research explores new discourses in regionalism and architecture with focus on the Mediterranean; he also investigates new spatial paradigms in evangelical architecture in the United States. Published by Harvard University Press in March 2013, New Geographies 'the Mediterranean,' supported with grants from the Graham Foundation for Advanced Studies in the Fine Arts and the Aga Khan program at the Harvard Graduate School of Design, spatializes the Mediterranean as a larger geographic entity and recovers the region as a critical spatial model for global interaction. His research seeks to reconceptualize active processes of region making by dismantling its prevailing geographic, spatial and cultural meanings. His perspective on the Mediterranean recasts the region as a contemporary phenomenon and spatializes its formation as a larger geographic entity challenging conventional boundaries between cities and hinterlands. In his forthcoming book, 'Superordinary: New Paradigms in Scared Architecture' Antonio traces evangelical architecture in the United States arguing that postwar American Protestantism not only overcame the traditional signification of sacred architecture, but also its dichotomy of form, function and aesthetics.
Before coming to the University of Texas, Antonio taught at Harvard University, Wentworth Institute of Technology, Northeastern University, Iowa State University, The School of the Art Institute of Chicago and the Illinois Institute of Technology. He is also a recipient of a Fulbright fellowship, and has received several other grants, fellowships, and won international prizes and competitions in architecture, planning and design.