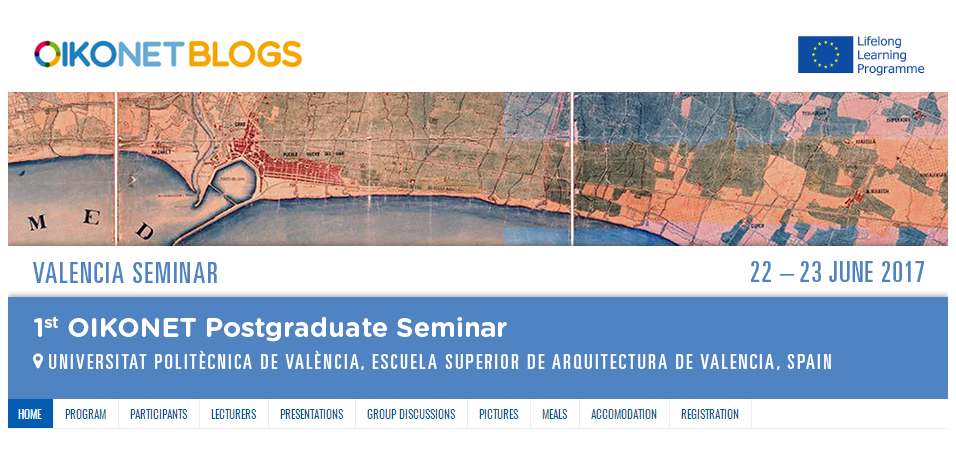 OIKONET мрежата започна со организирање на серија на постдипломски семинари со цел промоција на истражувачките предизвици во областа на домувањето во современите општества низ мултидисциплинарна перспектива.OIKONET мрежата е составена од 34 факултети за архитектура и урбанистичко планирање, истражувачки групи, професионални и граѓански организации и локални самоуправи од 25 земји во Европа. Главна цел на OIKONET мрежата е промоција на иновациите во изучувањето на домувањето на глобално ниво низ поврзување на три области: образование, истражување и локални заедници.
Погледнете ги видео записи од предавањето на поканетите предавачи проф. д-р Леандро Мадрацо, проф. д-р Флора Самјуел и проф. д-р Огнен Марина на првиот OIKONET постидпломски семинар одржан во Валенсија, Шпанија на 22-23 јуни, 2017 година.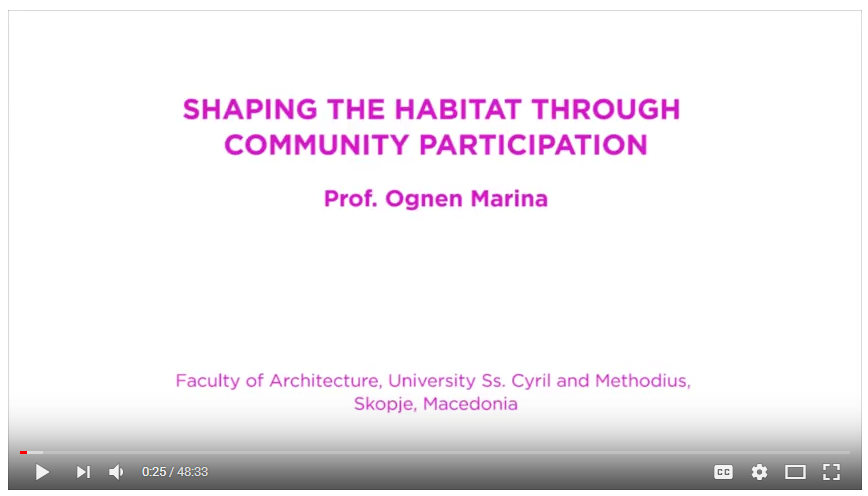 OIKONET starts a series of POSTGRADUATE Seminars aimed at bring together researchers interested to explore the topic of dwelling in our contemporary societies from a multidisciplinary and multidimensional perspective. OIKONET is a network of 34 schools of architecture and planning, research groups, professional and community organizations, and local administrations from 25 countries in Europe and around the world. The goal of the network is to promote innovation in the study of dwelling at a global scale by interlinking three areas: pedagogy, research and community participation.Take a look at the lectures of invited key-note speakers Prof. Leandro Madrazo, Prof. Flora Samuel and Prof. Ognen Marina at the first OIKONET postgraduate seminar held in Valencia, Spain during June 22-23, 2017.
објавено на 2017-10-03 11:17:37