Integrative Studio, IX semester, 2014 / 2015
EXTREME HOUSING: SAMPLES - VELES
Pedagogical team: Minas Bakalcev, Sasha Tasic, Viktorija Bogdanova, Aleksandar Petanovski, Gordan Petrov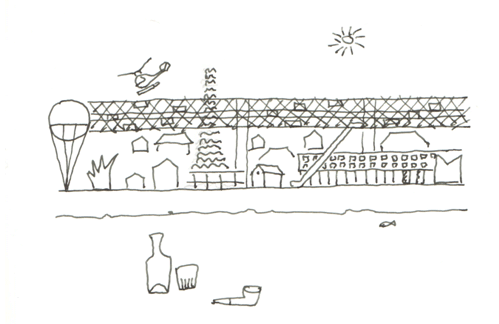 Housing delirium
Location: Samples-Extreme housing research, case study on Veles
Program: housing/public space + city program
The architecture today should not simply follow the complex, unpredictable, uncertain situations, but consciously try to maximize the opportunities of everyday environment. The extreme housing researches new housing models starting from specific situations that have a potential and reference to a further development. We are going to recognize the key properties of the dwelling textures of chosen samples from the city of Veles and research the consequences of their maximization.
The traditional architecture is an eminent layer of our spatial identity. The picturesque images of our cities are the background of our social and cultural presentation. Can these places generate another way of creative reinterpretation?
The dwelling texture of historical segments in the city of Veles displays an extraordinary image of a powerful and exciting dialogue between the architecture and the background. It is a kind of a traditional extreme dwelling form. The question is whether this practice can initiate a new strategy of transformation from morphological, social and infrastructural point of view? The design develops from specific samples of city textures. Their selection, evaluation and transformation will initiate a new, more powerful extreme redefinition of housing.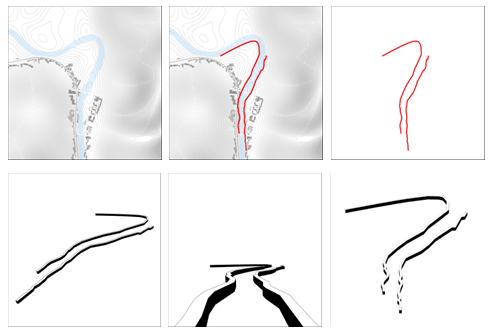 Design a new edge between the city and the river
(d = 9.00m х L ~ segment of central area):
• inhabit it
• shape it
• program it
between the city and the river as a mutual interface of different systems