Architectural studio, VII semester, 2014/2015
RADOZDA HOTEL: AT THE BORDER
Pedagogical team: Minas Bakalcev, Sasha Tasic, Viktorija Bogdanova, Aleksandar Petanovski, Gordan Petrov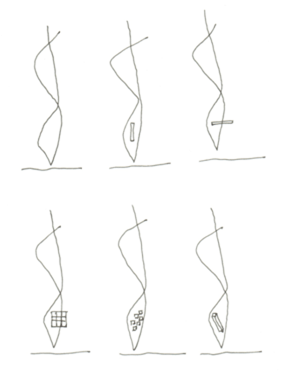 Location: Radozda village, Lake of Ohrid
Program: Ecotourism resort, 30-70 guest rooms.
The former summer resort – Treska factory camp, is situated at the furthest north-west part of the Lake of Ohrid, at the border with Republic of Albania. The camp is located nearby the picturesque fishermen village Radozda and has a remarkable potential considering its location, surroundings, as well as the lake deep horizon. How can a typology, program, context of a catering facility be developed and at the same time keep/honor/enhance the existing, open features of the site? How can tourist facilities be a part of the global demand and simultaneously meet and enhance the specific environmental and socio cultural site properties?
Studio objectives are: to research the spatial and program possibilities of natural locations in the north-west part of the Lake of Ohrid; to elaborate a way to maintain the natural values of the site and at the same time incorporate new semantic values through a new artificial layer.
It is supposed that a series of hypothetical transformation scenarios of this natural location can indicate its transformation capacity as a synthesis of architecture and nature, tradition and modern.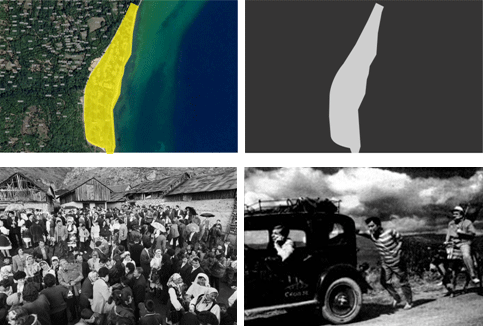 Former resort teritory; Radozda,Easter celebration 1998(Economopoulos, Nikos, 1998.
Radozda village. Easter celebrations. [photograph]
Avaible at: http://www.magnumphotos.com/image/PAR150199.html [Acessed 15 September 2014];
Movie scene Mirno leto (1961) Director: Dimitrie Osmanli. Macedonian film