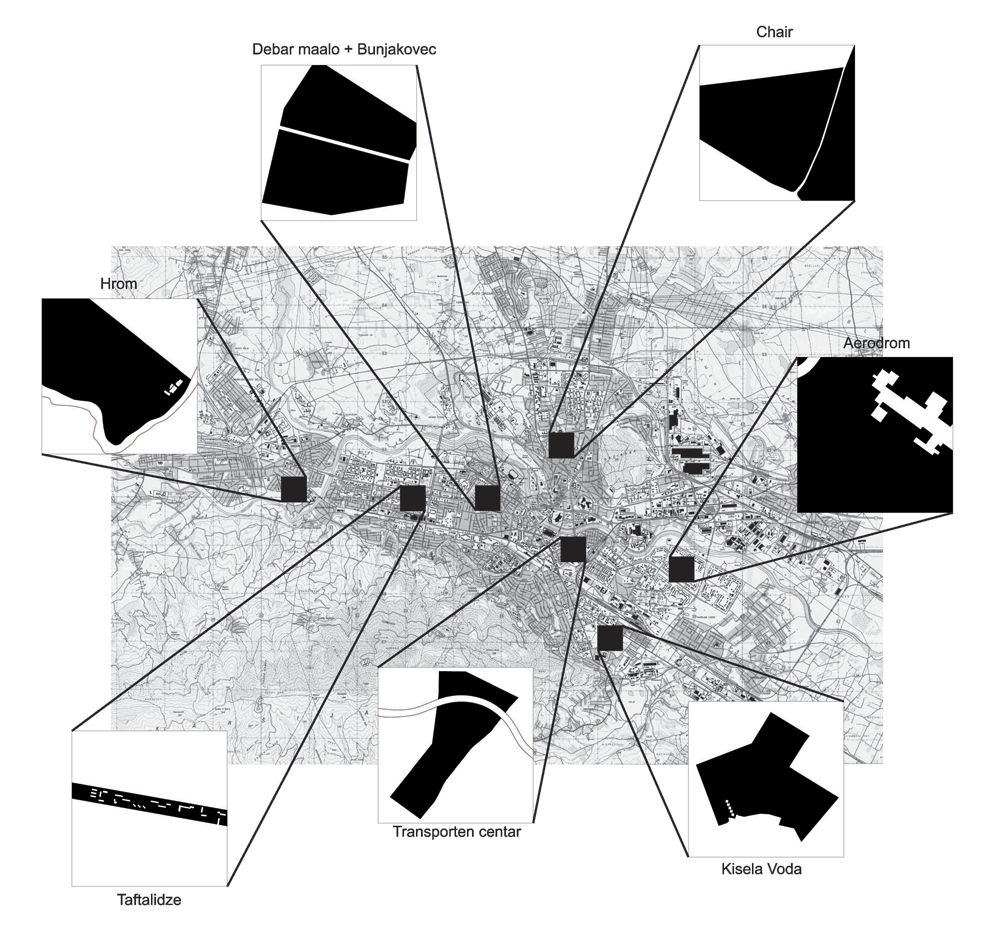 ELECTIVE STUDIO Semester IX
ws 2014-2015
TUTORS: Marija Mano Velevska, Slobodan Velevski (Skopje) Ognen Marina (Skopje) Klaske Havik (Delft)
Title:
SKOPJE 2014 – PATTERNS OF GROWTH
Research:
The studio Skopje 2014 - Patterns of Growth research aim is to acknowledge the transformative specifics of urbanity in condition of continuous quantitative change of the city of Skopje. The focus is on the phenomenon of growth in terms of size, volume and density, seen through the dichotomy between the city fragment and the city as a whole.
The studio research will explore the public, private and collective domain of the city by identifying the socio-spatial dynamics of existing build space, urban voids and distributive networks of the city.
First part of the semester (6 weeks) will refer on typo-morphological and programmatic investigations of specific parts of the city. Namely, the territorial analysis of 1km2 and 400x400m areas will provide the data base of actual transformative dynamics happening in Skopje.
Using this informational input, in the second part of the semester (6 weeks), spatial models resembling the patterns of growth will be developed and tested.
Studio will encourage polemical design proposals which develop narratives and scenarios for 'spatial imagination' of contemporary city.
Proposed design techniques: section, models and collage.
Note:
This studio is collaboration between Faculty of Architecture Skopje and TU Delft. Joint workshop with students of both faculties strongly encouraging mix group field work will be held in December 2014 in Skopje. At the end of the semester studio projects will be presented on exhibitions both in Skopje and Delft